For the big fans of John Cena, WrestleMania could be a predictable event for them. Well, why not? We have been raving about the possibly "underwhelming" opponent of the wrestler in the 2020 WrestleMania.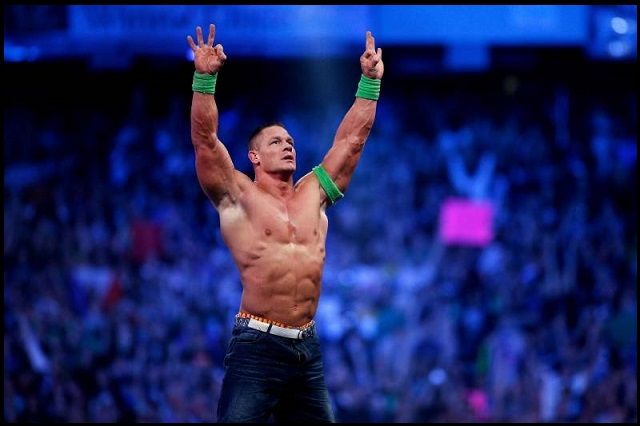 Some wrestling critics and experts stated that John Cena's upcoming WrestleMania opponent could be underwhelming so that it would be ridiculous this year. So, who will be facing John Cena in the WrestleMania?
The experts like Alvarez and other popular names mention King Corbin and Elias as the new Cena's opponents. Meltzer said that it is not Corbin before asking him. But Elias could be the first guess. But we know how much the strenght that Cena has. Elias won't stand a chance against him.
From the insider sources, we later can confirm that John Cena is currently seeking the fair opponent. However, Elias could be the closest to the best opponent so far.
We need to wait to see how the event will be going on. Elias should have to make his turn but we would just need to wait to see if the WWE would do something about this. While it is highly unlikely that Elias will be facing John Cena in April, it will be a closer possibility unless WWE finds another candidate.
It is not exaggerating to say that the WWE is planning for an underwhelming WrestleMania match for John Cena. If you are like the other punters, the organizers seem to be putting on the business at the top. However, both sport and business are affecting each other. So, we won't know for sure.
But if Elias is indeed showing up as the opponent of Cena, it will be a huge letdown for most of the wrestling fans. The former 16-time world champion will be returning on February 28 edition of smackdown.
February 28 will be his first appearance after vacuum for a while. He will make an appearance at Smackdown just a day after a special Super ShowDown event in Saudi Arabia.
It is undeniable that a lot of fans have been waiting for his comeback. WrestleMania 36 will be a huge deal for all the WWE fans. And as usual, all the parties are expecting to witness such a huge match at the most awaited PPV event of the year.
According to our insider source, WWE was planning a big plan for Cena. But they managed to turn the table in a bad way. While some fans might not mind it, most of them are a bit disappointed with the decision.
Dave Meltzer from Wrestling Observer also stated that John Cena's next opponent could be Elias. Well, if we are talking about the flagship PPV wrestling event of the year, we surely expect something big. And if Cena is facing an underwhelming opponent, it is a real letdown. Amongst the speculations, experts suggest that it could lead to the Kickoff if John Cena makes the comeback to the WWE tv.