The 39th edition of WrestleMania is approaching in a little over a month, and fans are pumped. The WWE's Executive Vice President of Global Talent Strategy and Development, Triple H, is rumored to have opted to keep the card modest this year, meaning that many wrestlers who have been working throughout the year would stay backstage for the program.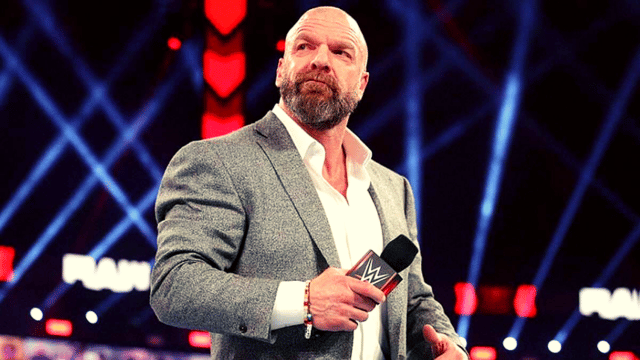 According to reporters, the wrestlers are dissatisfied with Triple H's decision to keep the card modest, particularly those who were hoped to be featured on the night. In previous years, every attempt was made to have as many wrestlers as possible on the card, and a battle royal was introduced to offer the undercard wrestlers a chance to shine. This year, however, there will be no battle royal, and only a few contestants will be utilized.
Despite the small card, the main events have already been set, with Cody Rhodes attempting to dethrone Roman Reigns of the Undisputed WWE Universal Championship, Bianca Belair facing Asuka with her year-long reign as Raw Women's Champion on the line, and Rhea Ripley attempting to finally avenge her loss to Charlotte Flair at WrestleMania 36 in 2020. Yet, new reports indicate that these matches have seen substantial alterations in recent months.
According to a recent story by Sean Ross Sapp of Fightful Select, Flair was slated to move to Raw upon her return from sabbatical, but those plans changed once Ronda Rousey's scheduling was adjusted. Positioning herself as a babyface, Flair returned on the last SmackDown of 2022 and defeated Rousey in an impromptu title contest. Rousey has allegedly shifted her focus to the women's tag team belts and will contend for them at WrestleMania.
Sapp added that, contrary to widespread rumors, Ripley vs. Belair was never scheduled for this year's WrestleMania. Despite being rivals in NXT and being on the same brand, the two have never faced each other in a televised one-on-one bout on WWE's main roster.
Sapp then shifted his focus to the world championship main event schedule. He reiterated a December story by WrestlingNews.com that WWE wanted the world titles to be held on consecutive nights, one on Night One and the other on Night Two.
Rhodes was always expected to win the Royal Rumble, however the initial championship bouts were TBA/Cody Rhodes vs. Roman Reigns for the Universal title and TBA/Cody Rhodes vs. Seth Rollins for the WWE Championship. Although, McIntyre found success with Sheamus, Rollins was pushed into a program with Logan Paul, and as of this writing, Reigns still holds both championships.
Dwayne "The Rock" Johnson has been speculated to make an appearance at WrestleMania for years. Nevertheless, he has not been mentioned in recent publications, and it is unknown whether he will attend this year's event.
Even though this year's WrestleMania card is relatively limited, the confirmed matchups are certain to delight wrestling fans worldwide.
According to experts, WWE executive Triple H wants a smaller card for WrestleMania this year, which means that many wrestlers who have been regularly featured on TV and live events throughout the year may not be included. In previous years, there was an attempt to include as many wrestlers as possible, but this year there is no battle royal planned and only a small number of talents will be utilized, leading to some unhappiness among the wrestlers.
Additionally, there are concerns that some slots on the show are being given to legends and celebrities instead of active wrestlers. In other WrestleMania news, there have been significant changes to the planned matches for this year's event. Reports indicate that Charlotte Flair was supposed to move to Raw but those plans changed due to Ronda Rousey's booking.
Meanwhile, despite speculation, Rhea Ripley vs. Bianca Belair was never planned for this year's event, and the world championship matches were originally going to be split between Night One and Night Two. However, the titles remain unified and held by Roman Reigns. There is no mention of Dwayne "The Rock" Johnson's rumored match against Reigns.
Also Check: Where to Watch WrestleMania matches in 2023?