WWE has confirmed eight matches and which time they will happen. The upcoming WWE WrestleMania 37 will take place over two nights. For most of the avid WWE fans, it is going to be great since there are many great matches to see.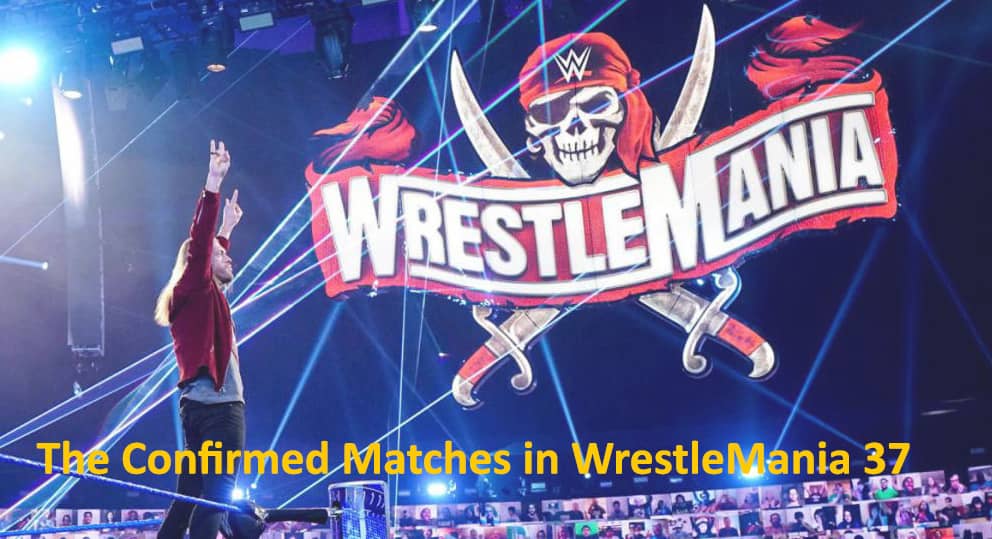 WrestleMania 37 will take place in over a fortnight. And there are eight matches over two nights. On both April 10 and 11, we will witness the incredible fights from the RAW and SmackDown superstars at Raymond James Stadium.
But that's not only the good news that we can see. For the first time, the WWE will have a live crowd. Well, it has been a while since the pandemic enforced the sports events to take place without attendance.
This week, the officials have released the eight matches for the card, along with the real schedules. That means all of the wrestling fans will be able to reserve their options to follow the matches.
So, here are the matches confirmed by the officials:
Night 1:
Bobby Lashley (c) (with MVP) vs Drew McIntyre Singles – WWE Championship Match
Sasha Banks (c) vs Bianca Belair – WWE SmackDown Women's Championship Match
Bad Bunny (with Damian Priest) vs The Miz (with John Morrison)
Belair is going to WrestleMania 37
Night 2:
Roman Reigns (c) (with Paul Heyman) vs Edge – Universal Championship Match
Asuka (c) vs Rhea Ripley – RAW Women's Championship Match
'The Fiend' Bray Wyatt (with Alexa Bliss) vs Randy Orton
'The Fiend' will be going to Wrestle Mania 37.
There are two more matches in the upcoming event. However, the officials have yet to announce it.
Here is the list of the matches:
The New Day (c) vs AJ Styles and Omos – RAW Tag Team Championship Match
Braun Strowman vs Shane McMahon
With the information above, it is not exaggerating to say that the Wrestle Mania 37 card has been forming up to the closest one.
However, there is a big chance that the information could change. As we can expect from this spectacle, there might be changes and turns prior to the event. Keep in mind that it is only temporary. Nothing is certain until the superstars mentioned in the fight card are going to the ring.
If you have been following WWE for a while, you might agree that WWE has such serious booking matters. There have been a lot of speculations in the preparation of the upcoming WrestleMania 37 card. Guess we just need to wait for the moment of truth to see if the schedule sticks with it or not.